English sayings, Chinese counterparts
I reckon a pretty sure way to run into trouble,sound really strange/laughable is to try directly translating English sayings into Chinese. But I think there are often Chinese equivalents if only we knew them. As they are equivalent in meaning but not in the words chosen looking them up I think can be rather difficult. So I thought it would be interesting to see if we can put our heads together and see if we can come up with a bit of a list of one's we've discovered. Talking of heads, an example I can think of off the top of my head would be 手忙脚乱。。。。hand busy leg confusion...to act with confusion,to be in a flurry, to be flustered....which may be used for example instead of the English expression ..running around like a chook with it's head cut off. Now if I were to try and translate the latter directly it would be wrong/confusing and trying to look up a translation may not have been easy without thinking of other ways to express it. Any other examples poddies ?

xiaophil
June 21, 2010, 12:26 AM
I rather enjoy sayings, so I am glad you brought this topic up.
At the moment, my favorite Chinese equivalent of an English saying is this:
鱼与熊掌不可兼得
It means "You can't have your cake and eat it too." But I like how it literally means "You can't have fish and bear paw too".
Here are a couple others:
小菜一碟 piece of cake
没有付出,没有收获 no pain, no gain
By the way, I have been wanting to translate one of my favorite English sayings for a long time, "There is more than one way to skin a cat", but I have only found the following translation, and I remain unconvinced that it is a 1:1 translation:
殊途同归
I think you might be interested in this flashcard list I created a while ago.
One more by the way, is chook British English in general or Australian English? I must confess it is the first time I've seen it.

xiaophil
June 22, 2010, 12:41 AM
Back on task. Here is one we all know:
一天一苹果,医生远离我
I won't even bother translating it.
Note: this does remind me of something that I admire about Chinese culture. Namely, their language is full of sayings about health. The first one I ever learned was 饭后百步走,或到九十九 (after eating walk a hundred steps, and then you will live to 99). I have heard Chinese tell me all kinds of sayings that have to do with health. As far as I can think of, the apple one is the only common saying in English that gives advice about health, and it isn't even particularly good advice. Surely an apple isn't that much better than other fruits and vegetables.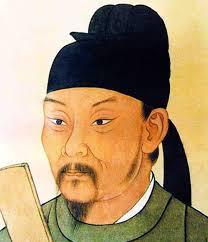 bababardwan
..yeah,interesting. Surely this saying must be borrowed from one of the languages. Seems too big a coincidence...and I'm guessing the Chinese has borrowed from English on this occasion.