Kissinger - On China
Hey, I'm thinking about buying Kissinger's On China. I'm wondering if anyone has read it and would suggest I do the same?
Thanks!

xiaophil
October 10, 2011, 05:31 PM
Update: I found this book at my local library. It's a fascinating and illuminating read so far. Highly recommended!
he2xu4
October 13, 2011, 05:02 PM
The first section of the book, 300 pages or so, is a pretty good condensed quick history of China, not so much about him or his policies. Then when it gets more autobiographical, one's opinion will depend on one's politics.
Nonetheless the first section is especially good for China history newbies.

xiaophil
Ah, so I was wondering what would happen when it got to the "Kissinger era". I wonder if I'll like it after then. It's a toss up.
The history so far is nothing that I am unfamiliar with in the broad sense. But I like how he emphasizes what is happening behind the scenes versus what was reported. I also like that he shows that Mao wasn't just crazy when he did 'some' apparently crazy things. Not to say that I am a Mao fan, but he wasn't crazy 24/7. Some of his decisions were effective.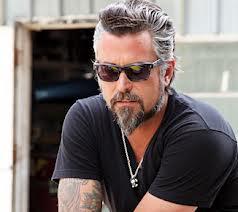 RJ
Phil,
Have you ever read Paul Johnson? "Modern Times" (history of the 20th century) and "The birth of the Modern" (1800's) are both good reads. I think you would like him.Very insightful guy.