Australia is having a General Election
The Government brochure in Chinese starts as follows:
为何必须先注册才能投票?
选举权是生活在民主国家中的特权之一,即对由谁来管
理国家行使你的发言权。
在澳洲,法律规定你必须在选民册上注册并投票。更重
要的是,这使你有机会选择谁代表你进入联邦议会。
你注册后,你的姓名和地址就登记在联邦选民册上,而
选民册即为有权在选举中投票的选民名单。
如果你是18岁或以上的澳洲公民,你就必须注册和投
票。
如果你已年满17岁,你就可以注册,以登记在册,等年
满18岁时便可参加投票。
选举宣布后不久将停止选民注册;你如不在选民册上,
就不能参加投票。联邦、州/领地和地方政府选举的截止
日期各不相同;因此,为了确保不错过选举,你应当去
注册,使自己的姓名列入选民册。
Does anyone share my view that this does not really answer the question, particularly for someone new to our system of voting.
Does anyone have any election material in Chinese they would like to share?
bodawei
August 09, 2010, 11:05 PM
The election campaign grinds on in Australia ... From a language point of view the most interesting thing is that the likely winner speaks in a voice that is largely unintelligible to the outside world. Voice coaches describe her style as 'using far too many vowels'. It was reported elsewhere about her trip to the US where high school students could not understand a word.
Us Aussies also have a little trouble understanding her, but that has nothing to do with her intonation. :)
I wonder if (should she win) meetings between Gillard and Obama will be held with interpreters in attendance? What about a phone conference?
[Ring ring .. ring ring]
Obama: Who's speaking?
Gillard: It's zhuliyaaa..
Obama: What? Who is this?
Gillard: It's zhuliyaaa!!...ZHULIYAAAA!
[Click].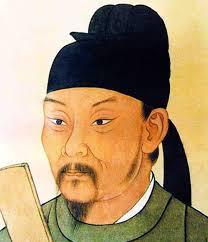 bababardwan
lol ! hehe, yeah there should be a new version of the classic "hu's on the phone":
http://www.youtube.com/watch?v=ZMXUQSmykKM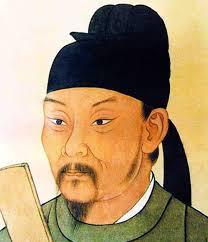 bababardwan
btw, here's a short [6s] youtube clip [sorry folks who can't get it] of her speech:
http://www.youtube.com/watch?v=2jDb5AfqHMs&feature=player_embedded
...bit of a worry ...as the clip shows, our pm's not smarter than a 5th grader
bodawei
Thanks mate for both of those videos - I am really not sure if there is anything wrong with Julia's voice. About 1990 I reckon is when I noticed we became unashamed of our accent. Before that public figures either:
- had posh accents to start with
- polished their accents up when they got into public life
- were picked on by the media for displaying a Westie accent
Until Julia I reckon. Maybe because she's the first woman to go natural.
PS. it is my first look at YouTube in a long time - I don't think I will miss it much when I'm back behind the wall. :)