constant problems with audio downloads in app
for the last two month or so I constantly have problems with the audio download in the app.
It downloads the lesson audio but (which means thre green circle is full after the blue "lesson"-box but when I want to listen to the whole lesson the audio stops after some minute and jumps back to zero.
Last example of this was the "baba and erzi snake"-lesson.
Can this please be fixed soon?
It is really!!! annoying!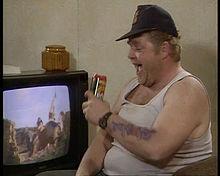 podster
March 12, 2013, 09:41 AM
I have had a similar experience. Have you e-mailed support yet? You might want to include what version of the app you are using. There is a fairly new version of the iOS app which for some reason I think did now show up as an automatic update for me.
busybees
March 12, 2013, 03:47 PM
i ll mail support then. i am using the latest app, always update the versions.
douglasboyle
March 18, 2013, 07:45 AM
Hey guys. My first post here . Love you guys. Great stuff.
Thanks for everything.
Yeah also havn a few probs with the app.
But ive switched to laptop now.
I feel more dedicated this way....