Is there a completely English version of Sina Weibo in the US?
When I go to Sina Weibo in the US, the site is completely in Chinese. I'll use it as another way to learn Chinese, but I thought there was a version of a Sina Weibo site that was completely in English, no?
I tried weibo.us, us.weibo.com.
he2xu4
November 16, 2011, 04:54 PM
Nevermind. Still not ready yet...
http://technode.com/2011/10/30/sina-weibo-launching-english-version-soon-with-the-partnership-of-flipboard-and-instagram/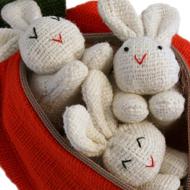 kimiik
I use an HTC phone on Android and downloaded the chinese version of Weibo on the Android Market (there's an english one).
With this version, you can already have Weibo in ENGLISH ... in europe.