Tipping in Asia
This article was interesting.... But I have yet to find a satisfying answer to this question: Should I tip at hotels in Hong Kong? When ever I ask I get, "I don't think so..." What about hostels? I suppose I have the same question for Macau, but I've never stayed the night there so it isn't as pressing a question.
http://www.bbc.com/travel/blog/20110630-tipping-is-not-a-city-in-china
Any other observations on the changing state of tipping in China?
bodawei
July 08, 2011, 07:26 AM
Orangina
You know I'm going to say 'don't do it'. :)
But look at the fundamentals - first, tipping is demeaning (people should be paid adequately for their work and not forced to beg from their 'betters' to get enough to live on) and secondly, if it is supposed to encourage good service it clearly doesn't work.
For the record, in Hong Kong hotels up to 1,100 or 1,200 HKD a night I have never seen tipping.
calkins
July 10, 2011, 03:49 AM
This is an interesting topic. It is definitely difficult for a Westerner to get used to not tipping in Asia. When I first moved to Taiwan, I intitially tipped for taxis, meals, haircuts, etc. I guess I knew that tipping was not the norm here, but I was so used to tipping that I didn't even think about it.

Then a Taiwanese friend told me that I shouldn't tip, for a couple of reasons:

1. It makes the person receiving the tip feel as if he or she needs to "repay" the tip by providing more services. I guess this is a 面子 "face" thing?

2. That in most establishments, the person receiving the tip must give it to business (i.e. the tip goes straight to the owner, not to the person who performed the service).

It is very strange and unnatural for me, as a Westerner, to not tip. I don't know conclusively that tipping improves service, but my gut and experience tell me that in general it does. I do know that *in general* the service in Taiwan is very poor when compared to the service in the U.S., where tipping is the norm. I have been amazed (dismayed) at some of the service (lack of service) I have received in Taiwan.

There are some restaurants that add a 10% service fee to the bill, and I have noticed that the service at those restaurants is generally better.

I'm all for a change towards tipping in Taiwan, but I really don't know or understand the Taiwanese thinking about it, if it's something they would welcome, and if it's something that could be feasibly implemented. I think it would be a difficult change. Would it be a good change? I don't know. So many things that work in the West don't work here (and vice versa).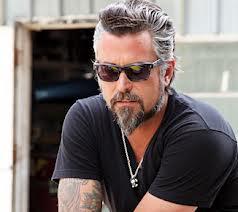 RJ
Hi Brent,
Face is indeed the hardest part of the equation to understand. Actually I am waiting for Bodawei to convince me I dont have to tip and save me a lot of money. :-)
babyeggplant
I don't think it's about saving money or being "cheap." I don't tip because I try to assimilate myself into the culture and follow the norms there.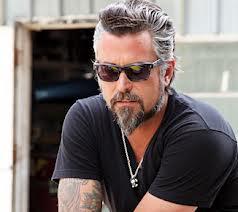 RJ
B.E.P,
I agree that assimilating oneself into the culture in which you find yourself is also important. In fact I think I do so more than most, but this is one area in which I am conflicted. I like people, I like to be nice, and here its a bad thing?