Poddie Collaboration to produce a Lesson Transcript
I enjoy working on transcribing the lessons and I think it's a very worthwhile exercise. Trouble is it's very time consuming and so usually it presents itself as too big a task,onerous, daunting. I think this is likely the case for many Poddies who may also enjoy giving transcribing a go but know they won't have time to transcribe a whole lesson. I also know once or twice we have mentioned working together on a transcript but this has never been organised. I've had the idea of setting up a post in the transcripts with tal group [ you can join the group here:
http://chinesepod.com/community/groups/view/transcripts-with-tal-173
] where I have created small 30 second time slots where anyone and everyone can post as little or as much of the transcribing of that 30second slot as they feel like in a 30second subthread. That way we can all join in and chip away at it. I'd encourage everyone from Newbie to Advanced to get involved. Even if a Newbie could identify a word, for example "da jia" [everyone] and put an exact time next to it then I think that would be good. It doesn't have to be correct [others can help correct ] and it doesn't have to be done sequentially...you can jump into any time slot you like with whatever you can come up with. It also doesn't matter how many jump in and work on the same time slot...doubling up is fine...you'll just confirm what others are hearing or show areas that may need focus on for clarification. The important thing is participation...the more the merrier. Come on poddies, join in and give it a shot. 加油吧!
The first Collaboration is on the Advanced Lesson 中国通 which is here:
http://chinesepod.com/community/conversations/post/11369


zhenlijiang
February 26, 2011, 05:20 AM
Wow Baba that's impressive. Good idea, and you've gone and done all that organizing so that it could actually work. I would chip in if I had access to the lessons now, but hopefully you'll have so many takers there'll be no room for me anyway. You've opened this up for many people of all levels to take part in and presented the opportunities in such a flexible way. It's great! 加油加油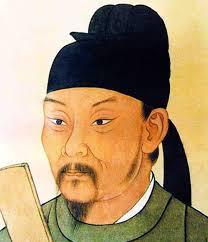 bababardwan
thanks zhen. There's always room, but I appreciate the sentiment behind your kind wishes. :)
chris
Agreed, Barbs, great idea. Might finally have a go at one of the 30sec slots having shied away from a whole lesson in the past! I'm also beginning to understand better how you achieved that astounding post-count this month! ;-)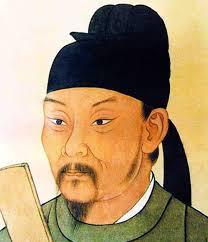 bababardwan
thanks mate. I wouldn't call it an achievement...it tends to draw some negative attention from time to time, hehe...so I'm just glad the community board only shows the latest post from a thread. The thing is, myself and other transcribers have in the past talked about doing a joint effort on some transcripts, but that was never organised or got off the ground. I suddenly had this idea that if I just set them out into 30 seconds [ I thought even a full minute might be a bit daunting for someone new to it, but who couldn't give 30 seconds a shot? ...or even put in a few words from that 30 second slot?....I thought this way it would be more inviting and hoped it would encourage more to get involved. I also would like to keep up some transcribing, but having done one at each level am running out of motivation to do whole transcripts] slots...had the post up and ready to go, then it would be easier and more inviting for poddies to jump in and give it a shot. I'm very happy for anyone to follow my format [or a different format if so desired] and set up other poddie transcript collaboration threads for other lessons.
bodawei
February 27, 2011, 06:11 AM
That is a good idea Baba, I have at times thought about joining in and never did! I even resolved to do one and never did! I am clearly not your best ever collaborator, haha.
Ok, can you share a little on your technique? I have the most basic questions. If I was to listen to this lesson (haven't got around to it yet), while listening in i-Tunes do I start writing my transcript in Word? I say Word, because if I do it directly in ChinesePod inevitably the site times out or fails to accept my input, or just completely disappears (I still have this problem from time to time, just stopped complaining.) In other words, where do I write my transcript? My problem is that I probably want to do it sentence by sentence, and if I am in Word do I flip back into i-Tunes to stop it and re-wind to the next sentence? Sounds cumbersome; is there a better way? (There always is, I find.)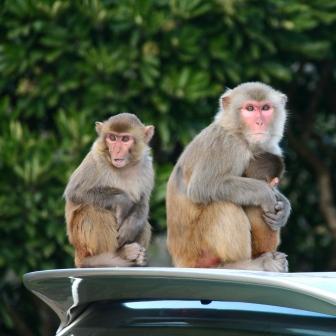 cinnamonfern
February 27, 2011, 08:58 AM
Just started the Intermediate lesson! That was fun - and not too difficult! I had to stop myself or I might have just transcribed the whole thing. I'm such a nerd. Maybe I'll give a try at the Advanced lesson - though that's probably way beyond me.
Oh baba - one suggestion: For future posts - maybe you can you put the link to each lesson in the initial transcript posts. That'll make it easier for people to track them down.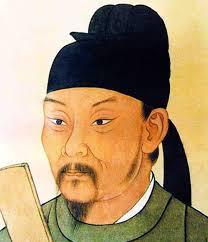 bababardwan
cinnamonfern,
oh of course...yeah I should have put a link to the lesson in the initial transcript post. That has been done before but I forgot. I should be able to edit that and put it in. Sounds like your typing the transcript elsewhere so you have a copy of all your good work which is a wise idea.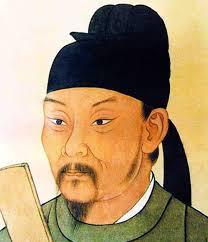 bababardwan
oh, I forgot to add, don't stop yourself [unless you want to]. The whole point is to do as much or as little as you feel like. Doesn't matter if there is some doubling up. Also there are so many other lessons at every level we can tackle...anything goes I say. Just great if we have involvement to any extent from as many as possible. And yeah, it's gotta be fun. Cheers :)