糊弄 - "fool me" or "make do with"?
Lilac 老师 posted this joke here, and we had a discussion as to its interpretation:
兔子去钓鱼,从太阳出来到太阳落山,一点动静都没有。
突然一条鱼跳出水,生气地喊:你再拿胡萝卜当鱼饵糊弄我,我就把你煮了!!!
I think we understood the joke, but in the end were still unclear about what 糊弄 hùnong means here. The sense "to fool (someone)" would be logical because the object 我 follows = "fool me".
But is that all? I wondered whether 糊弄 here isn't also carrying the meaning of "making do (with some substitute)" ...
FYI this was my interpretation of the joke:
Rabbit went fishing. [He wasn't catching anything.] All day long from daybreak to dusk, he saw not so much as a ripple in the water. Then suddenly a fish leapt out of the water. It snapped at Rabbit: "Just what do you take me for?! You bait your hook with another damn carrot and I'll make stew out of you!!"
Could anyone offer us some more clarification on this 糊弄?
谢谢!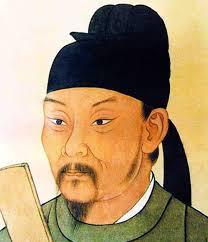 bababardwan
June 16, 2010, 12:14 PM
zhen,
Sorry to be really slow,but a light just went off in my head and I now see why you took the interpretation of that joke that you did. Regardless of what turns out to be the interpretation that a native speaker would have, it's very interesting to me to see it in your light. I guess it depends on what you take to be the deception here. You could take the view that fish are dumb and that just dangling bait in the water for them [only for them to be caught if they take the bait] is the universal ordinary deception in angling. But in this case, the case of a fish who can talk to boot, it's like he's saying he knows what the game is....the fisherperson [or rabbit in this case] has the role of putting bait on a hook...and it should be a tempting morsel, and the fishes job is to see if he can get it off the hook without getting caught. So there is no deception going on in terms of not knowing that there is a risk of getting caught on the hook, but the attempted deception is making such a paltry offering...thinking that would be good enough. I think I see more clearly where you're coming from and it is interesting to see it from different angles. Yeah, I agree that the use of the word 糊弄 seems crucial here. Good thinking zhen. It will be interesting if we can get a native speakers 看法
zhenlijiang
Hi Baba thanks for your response. You know, I have a feeling now maybe I'm looking for bigger payoff than the joke has to offer. To me the joke would be a bit more sophisticated and funnier, if the fish were complaining about Rabbit (fisherperson!) being so amateur and mindless, even as what he's demanding is a more effective means to secure his own end (I didn't think fish had the skill to steal the bait and escape the hook).
But perhaps it's really as simple as--Fish don't like to eat carrot. But Rabbit keep dangling carrot in front of him, think that can fool Fish into biting. And Fish mighty displeased at being taken for such a fool.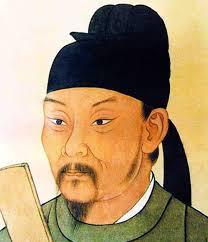 bababardwan
(I didn't think fish had the skill to steal the bait and escape the hook)
..hehe,well I'd prefer to think of it as the fish having skill rather than my complete lack of angling skill,but I assure you it happens [to some of us at least,haha]