Advice sought IOS7
I have upgraded my iPhone to IOS7 and had the new Apple podcast player forced on me which does not display the CPod podcast embedded text. Is there any work-around to display the embedded text or can someone suggest a sitable player from the iTunes store, please?
byronmeinerth
October 24, 2013, 07:56 AM
Does anyone have any thoughts about this? I have the same problem. I'm a little surprised Apple couldn't have come up with something better.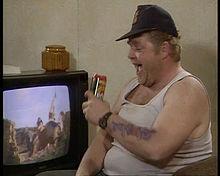 podster
October 24, 2013, 02:46 PM
What iOS version did you upgrade from? I thought the ability of the player to show "lyrics" was removed a long time ago, for some weird copyright reason perhaps. Maybe you can buy an old iPod Touch or somthing that has a previous version.
Is there any reason you are not using the Chinese Pod mobile app for iOS? With that you can listen to the dialogue and read the text at the same time by navigating back to the page with the "Dialogue" button from the page withthe CPod Mobile app player. You won't automatically see the pinyin or the translation, but if you need that you can play the lines one by one in the dialogue section, with options to translate, break down, record and play back your own recitation, and (in beta) feedback on the accuracy of your speech. Its all pretty cool, and the current version has gotten rid of all the bugs that several previous versions had.
he2xu4
November 21, 2013, 05:38 PM
There's a post in the discussion thread linked below about changing the file type to audiobook.
https://discussions.apple.com/thread/5318480?start=15&tstart=0