野鸡大学 lesson
CHinesepod did a lesson about schools that give out fake diplomas to people. One of the key words in that lesson was 野鸡大学. I can't find it, even though I've been trying for almost an hour. Anyone have a clue on how I can find this lesson?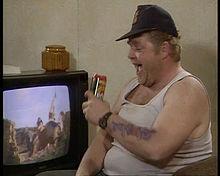 podster
June 04, 2013, 02:26 AM
野鸡 is a general term for an unregistered and illegal business. I don't think there is a university by that name, haha!. Anyway, that's why a "wild chicken" university is merely a "diploma mill." (ActuallY the litereal meaning should be pheasant, I think, although there are places where chickens run wild).
On a superficially related note, I have seen 柴鸡 translated as "free range chicken" referring to a dish with egss on a menu, but it seems the literal meaning would just be a scrawny chicken. Any farmers out there?
Oh, I looked at your question again and I see you are asking why searching the CPod glossary via the search box did not turn it up even though it is a vocabulary item from a lesson. That I cannot answer.