video resources for ellie/intermediate learner
hi all, anyone know any good video resources / programmes for ellie to intermediate learners? movies are still too advanced for me.
many thanks in advance,
小麦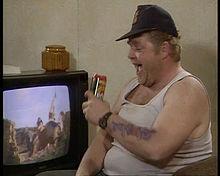 podster
May 09, 2013, 11:50 AM
Xiaomai,
Fluent U may be helpful for you: http://www.fluentu.com/
Enjoy!
xiaomai4
May 09, 2013, 01:58 PM
Cheers podster, I will check that out. Looks like that is it from the response... better get my Chinese better so I can actually take in some content other than lessons, lol
Being from the UK I am liking your avatar..!
waiguoren
Oh nice!
Also have a look around on Youtube, there's lot's of video resources on there. There's Da Shan's 'Communicate in Chinese' and 'Travel in Chinese', a short drama series called 'Happy Chinese' (快乐汉语)and recently I have been getting into 'Growing up with Chinese', all available from this site:
http://english.cntv.cn/program/learnchinese/growingwithchinese/
Hope that helps