iOS 6 podcast lyrics
I have just upgraded the operating system on my iPhone 4 from iOS 5 to iOS 6. As a result, my ChinesePod podcasts are now in the "Podcasts" app rather than in the "Music" app. The problem is that I can't see the ChinesePod lyrics (i.e., the lesson dialogues) anymore. I can still see the lyrics of my songs in the Music app, but I don't see the lyrics of my ChinesePod podcasts. In settings, I have selected "ON" for "Music > Lyrics & Podcast Info", but this doesn't seem to help.
Any ideas?
hariaditjandra
September 21, 2012, 08:25 AM
I don't have a direct solution to the podcast lyrics problem, have you tried using the Chinese Pod iPhone app? I'm assuming that the app wouldn't affected by the operating system upgrade.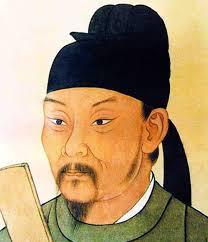 bababardwan
September 21, 2012, 09:02 AM
I'm not sure why you are having this problem. I also have iphone 4 and upgraded to ios6 and can see all the lyrics both in my playlists and under podcasts.
johnnywu100
December 09, 2013, 02:51 PM
I just joined and (Nov 2013) and am having this issue. Anyone find a solution?
I have an iPhone 5S and the latest iOS 7.0.4
he2xu4
Check out my post in this thread:
http://chinesepod.com/community/conversations/post/13770#comment-265374
Basically try changing type to audiobook.