yearly learning journal 2012
June will be the tenth year since my first trip to China and when I started learning Chinese. My sixth year of using Chinesepod started in March.
I no longer work at a company with overseas offices and lots of Chinese co-workers. Why do I still study Chinese? Like Mount Everest, it is there, beconing me with its seemingly insurmountable summit.
Have I benefitted from my effort? I think my life has been enriched, but in terms of fame and fortune, I have nothing to show for it.
When does the journey end? Since I started, my hair has turned from light brown to grey. I will die and my soul will be reborn before I fully master Chinese.
Should I stop? I don't wish to. This is as close as I have come to understanding another language and culture. If I stop, I will lose what progress I have made.
It is a bit hard to know if I have made progress this year, or not. I haven't tried the next level HSK. I have never received a grade or course credit.
I did travel to Shanghai recently. Most of the time I understood what was being said around me, when it was Mandarin, rather than Shanganese. Usually, I could make myself understood to waiters and taxi drivers, and such. Although, I have more complex conversations with my teachers when I am home.
I visited Chinesepod's office. That was a very enjoyable experience. Jenny is as nice and lovely in person as she sounds on podcasts. John, David, and Dilu were shy or busy, or both, and didn't say much, but it was very nice to see them in person, anyway. A few familiar characters weren't there when I happened by, Connie, Greg, Xiaojie, my teacher Zoey ... The office looks like my office; a couple common rooms, with everybody working together. I'm very glad I had a chance to visit.
对学习语言是虎头蛇尾的事,I'm still confronting the head, and haven't found the tail yet.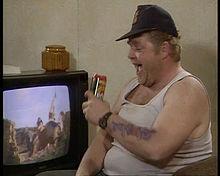 podster
April 29, 2012, 04:32 AM
I think the fact that you have not given up shows that 虎头蛇尾 does not describe you at all. 加油。
babyeggplant
April 29, 2012, 01:06 PM
Mark, you inspire me and probably many others. Thanks for sharing your story!