SRS - English Card
Afternoon all.
Just looking for peoples opinion
I am getting to the stage now where I have enough SRS cards that I find myself often failing words due to synonyms cropping up. For example I might see the word "Oridinary" on the English side and end up saying the wrong Chinese equivelent.
I am interested to know if people only add the Hanzi side of a card and whether it affects your ability to recall the word on a noticable level?
At the moment I am tempted to experiment with a Chinese only deck. My thinking is that I would avoid the synonym issues, save half the time reviewing (so I can double the amount of words I add) and create a more immersive environment.
chris
December 28, 2011, 04:57 AM
On Anki, I always start with just the Hanzi showing and then subsequently reveal the English/Pinyin. Must admit I've never used it the other way, going from English to the Hanzi/Pinyin. I can certainly understand your issue though where there may be lots of Hanzi possibilities for the same English word. In fact, now that i've got 4000+ words on my current Anki deck, I also find this problem going the other way, e.g. how many different English words can the character 把 apply to?!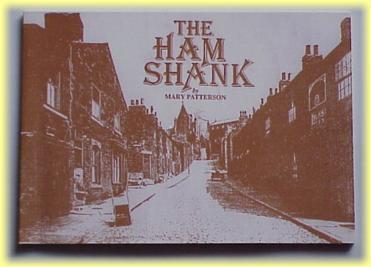 hamshank
The idea behind having a recall card is so that when you are trying to think of a word, you can do so in English to help you remember it. When I first started I read arguments for this and so used it. Now I am not so sure.
I would say from my experience there is at least 40% of my decks that I cannot freely use in daily conversation but as soon as I start doing the flash cards "boom" I suddenly know them all. It is like I am actually taking subconscious cues from the layout of the card and order of translations.
I also see your problem with 把.... Maybe well are approaching it in a non native way. We are trying to link everything to another language rather than linking it to things within the language.
One thing I am tempted to do is have no English at all. Just the PINYIN, maybe a picture for nouns and then sentence examples for the rest to get the feel of a word instead of trying to find a direct English equivalent for everything.
ouyangjun116
December 28, 2011, 05:55 AM
I use Anki for SRS and have for about 3 years now, I always create the cards with both "recognition" (seeing the character and recalling its meaning) and "production" (seeing the definition and recalling the character or word). I've had the same problem with production in seeing the definition and difficulty recalling the correct word due to synonyms. I order to deal with this better, about 6 months ago I started adding the Chinese definition (in Hanzi) to each cards definition. I've started to migrate now on some cards to have no English definition at all and just have the definition in Chinese. In any case, I think it's important to create all cards with a production and recognition card. It allows me to more naturally recall words that I've previously studied. Whether creating the definition in English or Chinese, recall is crucial to fluency. I currently have over 11,000 cards (production + recognition) with around 5,500 facts in Anki and manage the review plus 5 new cards per day in less than 30 minutes, so don't let the growing number of cards overwhelm you, because the SRS will space them to a manageable number.