Android vs Apple question
Quick question about the way chinesepod appears on an ipod vs. my android device. I just got my wife an ipod to do chinesepod with me. However, it is different in a few ways than the way it appears on my android phone. For example, under lesson dialogue, the android device has the chinese characters, pinyin, and english translation. Ipod just has chinese characters; and when you tap that line, the pinyin translation just has the #'s for tone, not the tone marks. Is there any way to adjust this on the ipod? The way chinesepod works on an android device is a much easier experience I think. Any help?
thanks, djfite
bodawei
September 30, 2011, 12:24 PM
Hi djfite
Can you clarify what your problem is mate?
I use an iPod touch and when I listen to a podcast on the iPod it shows the Chinese, then a line of pinyin with tone marks (not numbers), and then finally an English translation.
I'm not sure about the ap - it's a long time since i looked at the ap.
You can also just go to www.chinesepod.com and use it as you would on your laptop, exactly the same.
So, as I see it, there are three different ways to access ChinesePod on an iPod, but the podcasts are the most user-friendly.
Hope that helps.
djfite
My problem is I'm not getting the chinese, pinyin, and english; just chinese. When you tap the dialogue line (which is in Chinese only) the break down page it takes me to has pinyin with #'s, not tone marks. This is the issue I'm having with the app podcast, not on browser page.
thanks bodawei
bodawei
Hi djfite
So .. I've gone to the app on my iPod touch and I can't get it to show anything at all, not even the Chinese. I just get the audio, so you are ahead of me.
But if I play the podcasts I get all the detail in writing, as the audio unfolds. Of course this doesn't give you the expansion sentences etc. But for simply listening to the lesson this is a much better interface.
To re-clarify, we have 1. the app or app podcast as you call it (it actually functions differently to the podcast outside the app - the latter downloads automatically and is there to listen to whenever you want it whereas with the app you have to 'tap' to get it to download and then wait for it to do so), 2. the podcast and 3. the website.
It's strange that the app podcast doesn't have all the visual features of the podcast.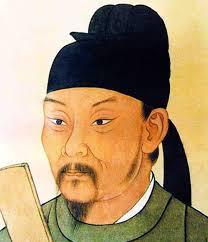 bababardwan
September 30, 2011, 01:56 PM
I might be able to help if I could get the android app to work. I just downloaded the android app for the first time and it says it was updated on Sept 7th. I noted a couple of reviews seem to suggest it's not working for them since the update. Has anyone got the most updated version of the android app working? ..if so did you have to tweak anything? I seemed to download and install successfully but when I signed in it just takes me to a blank page.
djfite
I did get my android app to work. Remove it and re-download it maybe? When you open it, click on "Self Study" option. Should take you to your podcasts you have selected on website. Sync button now works great for me. I have a Samsung Captivate.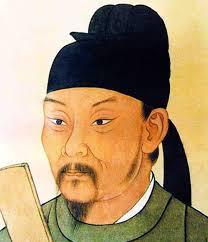 bababardwan
thanks mate. So you have the latest version I take it? Yeah, I removed it and re downloaded it. When I signed in it took me to a blank page that didn't give me the self study option. But yeah, the self study option is the way to go on the iphone. I see what you mean about the iphone app. I can't find a way to change it. The option section only changes what's shown in the flashcards. And going into iphone settings only makes adjustments to the chinese keyboard I think. Pleco on my iphone shows the tone marks and I think that pretty much confirms it's an app issue and not a phone issue. Sounds like one for the wish list. Good luck :)