Writing books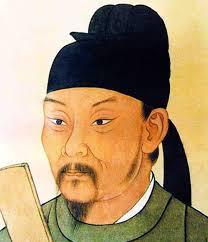 bababardwan
June 25, 2011, 02:17 AM
hey they look cool. I'll have to see if it's on Amazon...hopefully one of those one's where you can peek inside and they let you see a few pages.
bodawei
Let me know how you go .. if you draw a blank I can get you a few here, no problems. Now I've got you interested in paper and pen.... :)
bodawei
Hi zhenlijiang
Thanks for that - it does look pretty cool, and useful (I'm assuming that you can just print from the screen.) The 'step up' I guess I see with the book I posted above (did I do that? I have no recollection) is that it is a collection of 说明 - stuff that is interesting to read and interpret, and quite a challenge for me even though this kind of thing is introduced to primary school students in China. I look forward to doing some writing (tracing) because I want to know what the writer has in store for me.
Also, as I think I posted elsewhere, there is a section at the top that discusses radicals and how to write them - I like this kind of prose because I need to be able to talk about characters with native speakers.
zhenlijiang
Hi Bodawei, yes I see that. That's why I want those books for myself, because the kind of passages written can help us foreigners get a little taste of what Chinese kids get taught in school, yes.