What's going to sound unnatural coming from a Laowai ?
The idea for this post came from a discussion with pretzellogic here:
http://chinesepod.com/lessons/second-hand-bicycle#comment-206583
eg can we say 哥们儿 without sounding weird, getting laughed at? What would be the reception?
..it got me to thinking about what's going to sound unnatural and strange to Chinese ears coming from a laowai?
Thought it would be interesting to create a list if possible of such words/ phrases, as well as discuss where you may or may not get away with it, why, etc.
zhenlijiang
February 26, 2011, 05:02 AM
Hi Baba, I don't know about Chinese ears. But there are enough people with MPS. They'll try to make you feel very self-conscious I'm sure ...
http://chinesepod.com/lessons/marco-polo-in-china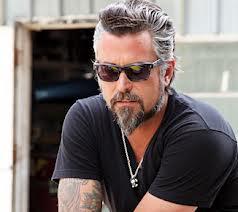 RJ
February 26, 2011, 08:23 PM
baba,
I see your list is coming right along. I have to say, I find it a little entertaining that an Australian is worried about things sounding "strange". hehe. Sorry. To your point, it would be nice in QW for example if they warned us about expressions that are either very rare, or somewhat dated. Still worth learning, but there should be that warning on the mirror that says: objects may appear more relevant than they are.
guolan
February 27, 2011, 12:20 AM
我丈夫(美国人),如果朋友们一致夸奖他,他有点儿不舒服,他会交叉手指地说,"哪里哪里". 每次,朋友们笑起来,停住夸奖. 我猜,如果是一个中国人这样转移夸奖,结果可能不一样好笑。