丝语 sīyǔ (sweet nothings)
丝语 sīyǔ (the silky words spoken by one lover to another). :)
I heard that last night at a student Christmas party ..
丝是悄悄的意思。 qiāoqiāo (whispering; without being noticed)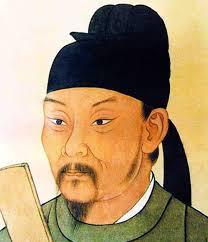 bababardwan
December 24, 2010, 04:10 AM
Great word..love it..thanks mate. When you say you heard it..was it whispered to you?
I hope this thead gets plenty of typical examples.

tingyun
December 24, 2010, 06:15 AM
Hmm, is it possible this is 私语? I know this one doesn't nessecarily have romantic implications (particularly in the form 窃窃私语), and 私语 can probably be translated more generally as 'whisper' or 'private words' depending on the context, but I'm pretty sure it could also be used in the romantic context.
Anyway, the reason I wonder is because I wasn't able to find any examples of this, and I've only ever seen 丝 used in a abstract metaphorical sense in a 'single strand' kind of use (like 一丝不苟, ie meticulous, or the expression 丝毫没有,ie an exagerated way of saying 'not have')Also with the sound the same as an established word, and meaning encompassed by it, it woud seem strange to emerge as a new word - it seems more likely to appear as someone having a 'mental typo' when trying to think of what charecter makes up a word in explaining it. But it would be really interesting if it did emerge as a word...
bodawei
I'll come clean on this - the 丝语 was written on a little commercial sweets wrapper, so it is 丝语, I wasn't just hearing it. I need to check ingredients for 小麦 and I didn't understand this (thinking it might be a clue to ingredients) and the group of young men I asked said that it is 'something a boy says to a girl' (wink, wink). I pressed them and they said 丝是悄悄的意思. Which as you (and zhenlijiang) have pointed out is very interesting. The (free) English translation is mine.
They immediately knew the 丝语 word, no hesitation, so I wonder if it has already passed into common usage, and dictionaries haven't caught up.
PS. I didn't risk it, but my wife ate it and reported that it tastes 'awful'. :)

tingyun
I wonder if this is a possible explanation: The manufacturer was playing a pun with its product name, ie it changes 私语 to 丝语 (since its a physical product that it wants to liken to silk, while invoking the association with private words of a lover), and when you asked the chinese people what it means, they decided to give you the metaphorical reference meaning. Honestly, that seems highly likely - most people would give you that response, I expect relatively few would then add 'but technically it should be written...but the manufacturer wanted to draw out the analogy....' I personally would be that complete, but that's why I write such long posts.;)
Or, its possible the people were mistaken. I'm usually reluctant to go to that conclusion, but searching on Baidu doesn't turn up uses as a word in that meaning, and the Baidu encyclopedia (good about keeping up with popular words, see 给力 for example http://baike.baidu.com/view/3803376.htm ) doesn't have it.
Native speakers often make mistakes with similar sounding words. The examples are countless, just taking a few mistakes I recently noticed in the subtitles of 三国 (which is a pretty professional production)- they mistakenly wrote 仍就 when it should have been 仍旧, 犄角之势 when it should have been 掎角之势...And I think the subtitle writers have a much higher accuracy than a randomly selected person.
The other thing I have trouble with, is I know we in english say 'silky words', but I haven't really encountered that sort of use of 丝...as I mentioned before the metaphorical uses seem different. So that leads me even further to think its a pun, with the sound suggesting 私语 while the charecter suggests the product's texture and quality.
That having been said, its entirely possible I'm wrong - but if it has emerged as a word, it likely is still be very local, very limited in use, else there would be more use showing up in searches.
zhenlijiang
December 24, 2010, 06:19 AM
Hi Bodawei, so that's a deliberate play on 私语 (same tones)? 私语是悄悄说的话,但是没有那种特别的意思。
Nice!