Best current Pinyin IME for Mac
I know this has been discussed somewhere on these boards before [ I seem to recall tvan recommending sougou..sorry if my memory has this wrong, and I'm sure calkins would have given good advice on this in the past] but I haven't seen it for sometime and so I just wanted to check what poddies currently consider the best IME for Mac. I've seen QIM mentioned. On PC I've found google input the best. How does google input go on mac? And are some IME's easier to install than others? How do they compare with the default input that comes with mac?
svik
December 21, 2010, 02:07 AM
hi baba,
I don't know anything about google input for Macs. I used the built in Pinyin-Simplified on a Mac for several years. It gives you 9 choices and you can choose the one you want by typing the single digit. My wife (Chinese) writes extensively in Chinese using that system. So, I would say it is quite functional. About 2 years ago I got the IMKQIM input from the Yale University web site, and installed it. I have used it since. It shows only 3 choices at a time, but it is better at guessing the string of characters that you probably want.
light487
This is the key to a good non-Native user Pinyin IME, that it is able to predict as well as learn as you go along. I don't have a Mac but I use the Google Pinyin IME simply because it is sooooo good at guessing and also learns the vocab choices I make, meaning that as time goes by it becomes more and more efficient. So definitely consider that as your main priority for an IME; obviously for your wife, svik, she doesn't need her hand held and has had many years of experience in using standard IMEs herself so it wouldn't matter much one way or the other, I'd assume. :)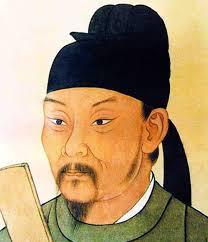 bababardwan
thanks svik. that's really useful to know....the built in is quite functional, but IMKQIM is a better predictor. I'm assuming that it was easy to install or you may have mentioned some difficulty there. I'm pretty sure that like on PC you could have both installed and just flick from one to the other and take it from there as to which one ends up being your preference.
svik
That's right. The instructions on the Yale site were clear, as I recall. And all language inputs are available, including traditional Chinese, for switching back and forth.