Insert Foot in Mouth....
Dear Ken and Jenny, Recently I have been posting some messages which may have expressed unfair criticism of ChinesePod. First of all make no mistake about it.....I still LOVE (emphasis on the word "LOVE" as opposed to just liking) ChinesePod. After talking with my new wonderfully senitive, caring, understanding, motivating, sympathetic, concerned, consoling, agreeable and last but not least EXTREMELY PATIENT new teacher Gloria.......I feel much much better. She very professionally made me aware of the fact that your new system is difficult for others to understand as well and that everyone at ChinesePod is doing their best to understand how to use it. As usual my rants and raves usually come into my head in the wee hours of the morning when as a friend of mine says..."Wesley, If it's between 10pm and 7am and you think you have a "great" idea.....than it probably isn't ." Yes I need to learn restraint of pen and pencil or in this case typing hand and send button. Although I still feel your new system is not very user friendly I don't want you to think that ChinesePod is any less valuable today for me than it was when I first started using it 3 years ago. As I told Gloria the lessons are still incredibly well (if not even better now). Not only the are the dialogs entertaining and fun to listen to but they are extremely useful and informative. I think Ken and Jenny's understanding of what people really need to know to learn Chinese is nothing less than "MASTERFUL". I am always finding new things which I didn't use before (my latest being the way the vocab review ) which really help me to learn the Chinese language. Chinesepod is not only a great learning tool but's just a pleasure to listen to as well and I never really feel like it's a chore or work to learn Chinese whenever I am using your program. I should mention that Gloria previously had emailed and given me my lessons . But it was the difficulty I was having in navigating the current new site, which was the cause of most of my frustrations I had mentioned in the earlier messages that I had posted. I also understand that you have hundreds and hundreds of customers so you can not give special attention to everyone, which is why I am particularly impressed as always with the help I do receive on a personal basis. Both of your employees Peter and Gloria were really great in helping me solve my problems. Once again many many apologies for any misdirected criticism on my part of your program and many many thanks for providing the public with such a valuable learning resource. Sincerely and DUO XIE, Wesley Wong 黄宏杰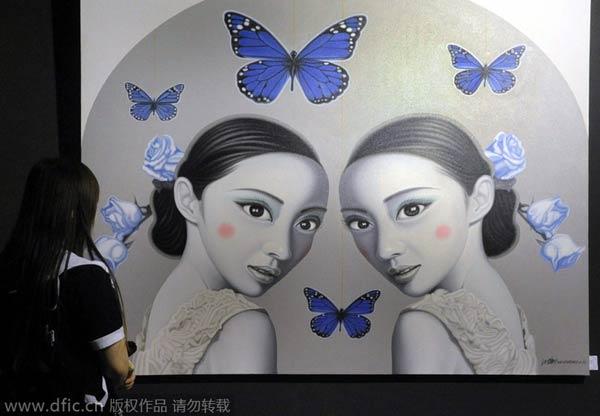 suxiaoya
June 23, 2010, 04:35 AM
wesleywongphoto -
Thank you ever so much for sharing your feedback with us. It's so valuable to read about your experiences, both positive and negative, and really nice to learn that you are progressing.
I'd also like to add that we really appreciate your patience - and that of all users - during the recent and ongoing changes to the site. All user criticism and suggestions are helpful, so please keep them coming.
I'll make sure that Peter and Gloria are aware of this post.
Thanks again!