Is Cpod Staff off for the Dragon Boat Festival holiday?
just curious if there will be someone monitoring the site for the next 3 days. I know some people seem to be working, but not sure how widely this Chinese holiday is being celebrated.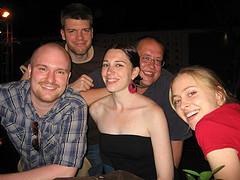 JasonSch
June 14, 2010, 03:14 AM
We did the holiday according to the standard government issued schedule this time around. So, we worked Saturday and Sunday, but won't be in the office today thru Wednesday.
I'm sure some people will be on/around the site (myself!) somewhat, but definitely quiter than normal on our end.