Living in Shekou
I'm here in Shekou, trying to learn a bit of Chinese. I'd like to meet with others occasionally and try to speak. I'm a newbie.
whetter
April 27, 2012, 08:35 AM
Hi everyone,
Is there a Chinese Corner in Shekou or somewhere else in Shenzhen? I would be interested in going to a meeting / session if there is one.
Regards,
Martin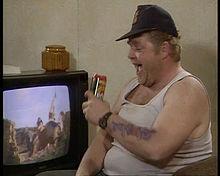 podster
April 28, 2012, 05:03 AM
Martin, re: "Is there a Chinese Corner in Shekou or somewhere else in Shenzhen?", if you build it, they will come. By they way, I will be in Shenzhen / Shekou next month, so let us know when you have scheduled the first meeting of the new Shekou Chinese Corner. ;)
symopp
November 08, 2012, 12:55 PM
I'm leaving in Shenzhen and Im down for any meeting. im trying to learn mandarin
QQ: 1953646283