零件 (spare parts)
The washing machine is broken, they have been working on it for what seems hours and you hear heated discussion about a key electrical part of the machine that seems to be at fault. You want to improve your vocabulary so you inquire what the part in question is called in Chinese. 零件, 零件, 零件! língjiàn. My dictionary just says spare parts. I explore further - this word can be applied to anything, mechanical or electrical I guess, that makes up the whole. There are examples everywhere around the house. Your mobile phone has hundreds of them, all called 零件.
I don't actually need to know the technical name for this part - in English at the very least we would call it a switch. We would probably have an even more sophisticated name for it. But in China it is just a 零件. And now I have a word for thousands of things I may come across in everyday life. No longer will I have to say 这个东西。
orangina
May 12, 2010, 04:15 PM
所以"零件"意思是"whatchamacallit"或者"thingamajig"
我同意,说thingy比this thing更好的。
bodawei
其实 as long as the whatchamacallit is part of the thingamajig, 零件是whatchamacallit的意思。 零件是部分的意思。 :)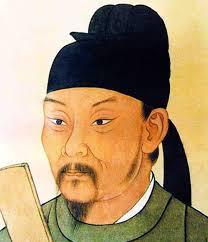 bababardwan
May 12, 2010, 11:12 PM
good one bodawei.I used thingamajig myself only the other day and expressed great surprise when the person I was talking to didn't know what I was referring to ;)
So looks like 零件 means spare parts and as you point out can be used for any whatchamacallit.I wondered if there was a specific translation for thingamajig ,and had a look.Now you know when nciku doesn't have a word ,it probably doesn't exist.Instead they give a very good definition in Chinese:
忘记或不知道名称的小机械
..so it looks time for another self-coined Chinese word.Looks like that post has returned sans any of the previous entries so I'll post it here.
东西骂机...the machine thingy you scold [because you can't remember it]

或者
忘记骂机。。。forgotten scolded machine