媒体课程的笔录:阿凡达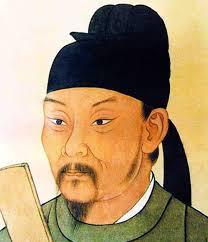 bababardwan
February 02, 2010, 02:37 PM
Ok,just the first 1m 48secs [over 1/10th ] so far.I'm afraid that's it for tonight fellow poddies.I'm very keen to do my best to finish this off asap where time permits then with some luck hopefully get it corrected and tidied up.I'll work on it again tomorrow.大家晚安 :)
媒体课程的笔录:阿凡达

David: 大家好

Jiaojie:大家好

David:这里是中文播客

Jiaojie:媒体课程

David:哦,我是徐洲

Jiaojie:我是Jiaojie

David:哦Jiaojie你知道吗,最近有一部很火很火的片子

Jiaojie:你是说《阿凡达》,对吧?

David:对了,"阿凡达"

Jiaojie:嗯,阿凡达在上海见就是一票难求

David:嗯,是下我,我好像听说他们排队买这个票的很长很长【对or队?],而且真天的排队

Jiaojie:嗯,好像比过前街买火车票的有点儿难买

David:呵呵,是的,是的。哦,那Jiaojie,你有没有看过?

Jiaojie:阿,我看过

David:阿是吗?

Jiaojie:嗯,我上映的第二天就去看了

David:哦,真幸运。我以为。。没有买到票,所以就说现在一去上看但都看不了

up to 40secs...~1/24th of lesson

Jiaojie:噢,哦,没事,总会有机会看的

David:哦,那么,哦,Jiaojie你在看了阿凡达以后,哦,有什么感想?

Jiaojie:啊,我首先被他们那个宏大的场面和丰富的想象力震撼了

David:嗯

Jiaojie:哦还有一点就是我看到那些推土机而什么的。。

David:嗯

Jiaojie:。。要摧毁外星人的家人受的时候,我觉得这不是拆迁吗?

David:呵呵,有点类似以中国的拆迁吗?

Jiaojie:对的

David:哦,哦那么其实啊在中国有很多人,哦,已经看了阿凡达。。

Jiaojie:嗯

David:。。那么有些人在看了以后呢,有不同的那个看法

Jiaojie:哦,今天我们选的这个媒体课程呢,其实是一片播客

David:啊播客

Jiaojie:嗯,他说阿凡达是一部反映钉子户抗暴力拆迁的影片

David:唉等等等等,"钉子户暴力拆迁"。。

Jiaojie:啊

David:。。有那么严重吗,呵呵

Jiaojie:钉子户呢,这是不【演绎?】奔走,不管你怎么说,我都不【演绎?】奔走。。

David:嗯

Jiaojie:。。这样的人被??钉子户

David:啊

Jiaojie:嗯

David:以前我记得就说,哦,【?虫情?】出现过一个??最牛的钉子户,是吧?

Jiaojie:哦,就是

up to 1m48secs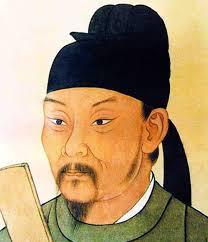 bababardwan
February 03, 2010, 09:24 AM
I had an idea to take the lazy way and copy and paste my Hanzi from the whole document so far into a Hanzi to pinyin converter and then copy the conversion into a new Google document for the benefit of those who prefer pinyin,however the result is not the greatest to say the least and in the end it would have been much easier to just convert line by line I think.But for what it's worth,this is how it turned out here:
http://docs.google.com/View?id=dfntqw3t_7m6spx9gr
This is the converter that I used:
http://chinesetopinyin.dofufa.com/
For me it raises the question of whether there are any good Hanzi to pinyin converters that work well on large sections of text.Anyone know of any? I would particularly like an online one that works well without having to download and install one.
The one I liked the look of best was one that was meant to work in word.But the instructions:

If you have the Office Chinese IME installed, you can highlight Chinese text and then go to "Format", "Asian Layout", then "Phonetic guide", it puts pinyin with tone marks over the Chinese characters in your document.
..were for Word 2002 and I can't work out how to get them to work in Word 2007.Any tips? Here's what it looked like there:
http://homepage.ntlworld.com/gerald.chong/head.jpg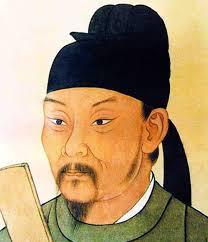 bababardwan
February 03, 2010, 09:42 AM
méi​tǐ
:


David:


Jiaojie:


David:


Jiaojie:


David:
,


Jiaojie:
Jiaojie

David:
Jiaojie
,


Jiaojie:
《
》,
?

David:
,"
"

Jiaojie:
,


David:
,
,
【
or
?],


Jiaojie:
,