taking requests.
Is there any demand for a particular Upper Intermediate lesson transcript?
If so, let me know and I will try to do it.
If not, I will go on and indulge my own interests ...
* this offer good 'til Aug 23 2009; after that I'm busier .。o○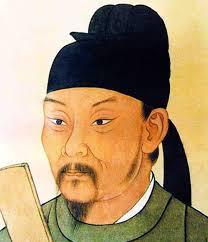 bababardwan
August 18, 2009, 10:48 PM
zhenlijiang,
Hey,if you're taking requests now,I'm interested in the UI lesson on the Monkey King.I'm sure Tal would also be interested in studying that lesson if he hasn't already.You're too generous.Of course,if you're not interested in it I won't hold you to it.
zhenlijiang
August 18, 2009, 10:52 PM
First come first served Bababardwan!
That's an old lesson isn't it? I'm on it!
... unless, Tal would like to take it instead?
Either way (he will or I will, or we'll share it. or something) I will deliver on your request Baba.