Buying Chinese Books
Does anyone know a reputable online vendor (or physical vendor in the DC area) where I can buy some beautiful, hard-cover Chinese classics, preferably with a side-by-side English translation, to give as a gift?
Much appreciated!!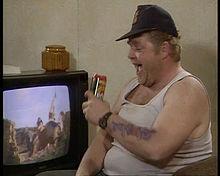 podster
May 17, 2015, 06:12 PM
I don't, but maybe I can save you some time; the old World Journal Bookstore in Rockville is out of business, so don't bother going there. DC Chinatown has not had a bookstore in many years also. As far as I know there are no physical Chinese bookstores in the DC area. I have seen some nice hardbound bilingual editions of classics like Dream of Red Mansions, etc. so maybe you can find that series on Amazon. Let me know if you are still looking and I will see if I can get you the publisher's name. Personally I just like drinking beer and watching television, so I don't happen to have copies about the house.

mark
Amazon.cn will ship books to the US, and has a wide selection of Chinese books available. You will need to be able to read enough Chinese to setup your account, and understand the descriptions of what you are getting. I think it is easier to find classics with pinyin, transcriptions, rather than English translations. (The language in these is simplified and condensed from the original, though. However, they are generally nicely illustrated.) I've also used yesasia.com, mostly for music and DVDs, but I think they offer books, too.
Amazon.com offers translated versions of classic Chinese books. If any retained the original Chinese text along side, I'm not aware of it. They tend to be big, fat books in just one language, let alone two. There are also Chinese language materials available on Amazon's Kindle, but that is by definition not "hard cover".
Nabeshima120
May 19, 2015, 05:53 AM
Heres a bookstore in Queens New York that might be able to help you: http://www.chunghwabook.com/index1.htm
I just checked out their website and it is definitely not useful but you can give them a call, I had the store order me a 甲骨文字典 from china and it took damn long to arrive but I got it. They might have what your looking for on the shelves in the store though. (The workers there don't speak much english so be prepared to use your mandarin when ordering.) Which Classics? Hard to find in both english and chinese. I did see some edition of the 论语 in chinese and english there a while back. Good luck though. Also if the person your buying these books for is interested in 中医 then there is an amazing edition of the 伤寒论 in both english, chinese (traditional and simplified, yes in the same book!) with tons of commentaries translated by Craig Mitchell, Feng Ye, and Nigel Wiseman. It runs about 100 usd but worth the money if your interested in these things, and you can get it on amazon. They also did a translation of the 金匮要略 but got some bad reviews.