iphone App
Whenever I close my phone or my screen locks, the lesson on the app stops playing. Am I doing something wrong here with the settings? If this is intended.... then it seems to be the result of some pretty poor design planning...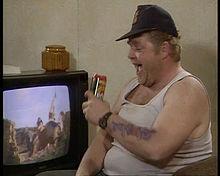 podster
April 30, 2015, 02:11 AM
The app is sort of an orphan project and not usable in its current form in my opinion. I suggest you use a podcast player instead. And do write to CPod to request a proper app. They had one before the last "upgrade" so it is definitely possible. Or if you are a developer request access to the API yourself. They will make it available.