What does mean 纵予 ?
Hello everyone !
I've seen this word, 纵予, zòngyǔ, in an article about Chinese linguistics and I can't find anywhere what it means. Anybody knows ?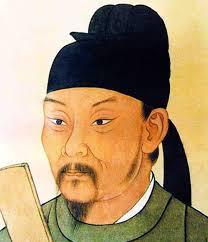 bababardwan
July 25, 2014, 01:32 AM
Hey Veronique,
I haven't had much luck looking it up either. Sounds like a question for one of the teachers or tingyun.
It seems to translate as longitudinal, but I'm not convinced of that. Are you sure that both characters make a single word and it's not just two words?
I did find this usage of it:
在古文中"子"即"你","予"即"我",正如2008年北京奥运会主题曲一样,子予寓意有你有我的互动、向上、爱恋的美好情愫。另外,诗云:"青青子衿,悠悠予心。纵予不往,子宁不嗣音? 青青子佩,悠悠予思。纵予不往,子宁不来?"
...which firstly made me think it would be a good question for tinyun. You will note earlier in that passage it says 予"即"我, which makes me wonder if 纵予 is effectively being used as two seperate characters. with 予 basically meaning 我.
I'd be interested to see the passage you found 纵予 used in...context might help.
Baidu chinese-chinese dictionary didn't help either. I know tingyun has some other good chinese-chinese dictionaries he uses as well as a good knowledge of ancient chinese.