More mobile app trouble?
While the development team has been so kind as to bestow us with a \"back\" button on the latest release of the mobile app, I'm encountering a new irritation. In the expansion sections, when you touch a sentence to bring up the options bar (translate, breakdown, play, etc.), it doesn't seem to be possible to make the bar disappear. Thus you eventually end up with a total mess that makes things not just unsightly but nearly unreadable.
I've tried this on the expansion sections for a few different lessons at different levels and it seems to hold true. (The grammar and dialogue sections work fine).
Is anyone else experiencing this?
Romontana
May 05, 2014, 02:38 AM
The image attached above is a screenshot of what the expansion section starts to look like. Can't seem to figure out how to paste images directly into a comment.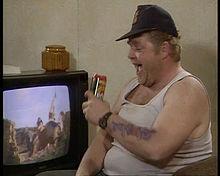 podster
May 05, 2014, 01:41 PM
A warning about the mobile app: CPod seems to have a deliberate policy of disabling your access to your content if you are no longer a paying subscriber. So if you plan to refer to the study material you already paid for, be sure to save it in a different format. In other words, the app is effectively subscription based, and its functionality is disabled with the end of a user's subscription, preventing the user from accessing previously downloaded content. CPod has never clarified its policy on this issue, but my own experience in having an earlier version the app fail whenever Internet access was not available led me to believe that subscriber status must be authenticated before you can acccess your own content. Also, in the current version I get the message \"you must have an active subscription to view this lesson\" when I try to view my previously studied lessons.
I will leave it for someone else to document how exactly to save content in other formats, as I'm not sure that anything I write would actually still be true currently. (I.e., mp3 downloads, iTunes feeds, vocabulary management).