Chinesepod is good
Wow, it has been a real joy this past few days learning chinese. I had purchased an annual subscription in the month of November but did not start using it. Until last week, my 3 year old daughter came home and said to me, "daddy you speak very little chinese but I can speak a lot". It made me realise that I might find it difficult to communicate with them when they grow up.
Now the two of us do our lessons together in the evening after I come home from work. Its a great time of bonding and learning and we are enjoying it a lot.
Keep it up chinesepod.
verazhang100
January 15, 2014, 06:22 AM
Thank you! Your support means a lot to us. We will work hard and make more useful lessons. :-)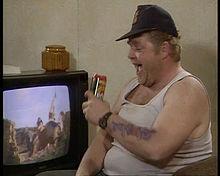 podster
加油,Vera。 I have been a subscriber since 2008, and the steady addition of new useful lessons, including those about timely topics, is what has kept me coming back to ChinesePod. 我们支持你!