Pinyin input sorted by tones
Hi,
Normally when you type the pinyin of a character, you get a list of possible characters with the most common ones appearing first. Is there an input method where you can also enter the tone, and it will give you only the characters with that tone?
Thanks
RagnarL
November 28, 2013, 08:32 PM
yes, if you type Ni3 etc it should limit your choices to those of 3rd tone or whatever tone you indicate by number.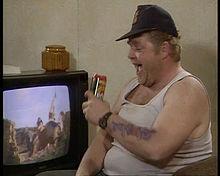 podster
Great question, but it depends on which system you are using. I noticed that my Pleco app (dictionary lookups on my smartphone) does have this feature, but the input method I use on my computer (Microsoft Pinyin IME) does not. For example, if I type "ni" I see " 1你 2尼 3泥 so they are ranked in ordinal fashion by their frequency of use (either from some "corpus" of the overall language or (perhaps) based on your personal usage habits) . If I type "ni3" it will simple return the 3rd character on the list, 泥, which is second tone, not third. If someone can indicated which input method would do the the tone sorting, as Pepe1 describes, both for PC and smartphones, that would be much appreciated.
RagnarL
Well that stinks. Actually you are correct, for Microsoft you have to choose the "ABC input style" vs the "New experience input style" it seems.