Intermediate Level Stories?
I was a Chinesepod subscriber for a few years but I currently don't have a subscription. One learning aid I would like to see is extended all-Chinese stories at the intermediate level. That is, 5-10 minute stories but not at Advanced pace and vocabulary. I want more listening practice at a slow pace. I recall some CP videos like this a few years ago. Perhaps there is something on the internet that someone could point me to. If CP would have intermediate level readings/stories I probably sign-up for a premium subscription again.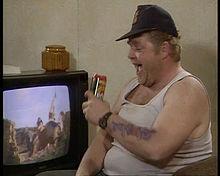 podster
November 08, 2013, 01:09 PM
They had a series called "What's the Story". I believe that is what you are referring to. I think you would need to renew your subscripton to view them, but here is one example I particularly liked:
http://chinesepod.com/lessons/%E7%8B%BC%E6%9D%A5%E4%BA%86
Here is something else on the Internet that might fit the bill for what you are looking for:
http://www.slow-chinese.com/
Best wishes.