Political Correctness in Chinese TV
I recently compiled a video illustrating examples of censorship of language concerning minority groups in Chinese TV, and wrote a short article explaining them. I thought some friends here might also be interested (the video is rather hilarious, as the low quality to the redubbing over offending words really draws more attention to them)
I posted the video here - http://www.youtube.com/watch?v=Ic3kfnRxUnM&feature=plcp
And the article here - http://taolunchina.blogspot.com/2012/10/political-correctness-in-chinese-tv.html
But rather than looking at the article it might be more fun to just do the comparion of the video with the source material yourself (each of the shows is based on a novel), and yourself think of probable reasons why they might have been made to change it.
First part (first 30 seconds), below is the source novel, points of difference from the tv show bolded:
"赵敏道:"黛绮丝?那便是韩夫人么?这名字好怪?"谢逊道:"她来自波斯,这是波斯名字。"
张无忌、赵敏、周芷若都吃了一惊,齐声道:"她是波斯人么?"
谢逊奇道:"难道你们都瞧不出来?她是中国和波斯女子的混种,头发和眼珠都是黑的,但高鼻深目,肤白如雪,和中原女子大异,一眼便能分辨。"

Second part (final minute), left hand side is source novel, right hand side is script, in order of appearance in video:
蒙古鞑子 - 他们 (redubbing)
蒙古鞑子 - 那些人 (redubbing)
藏边五丑 - 川边五丑 (change same as in new edition of novel, released around same time as show)
西藏圣僧 – erased
金轮法王 – 金轮国师 (change same as in new edition of novel)

到处诛杀蒙古鞑子,铲除为虎作伥的汉奸 – 到处在杀那些恶人 (redubbing first part, second part left out of script)
bodawei
October 22, 2012, 09:48 AM
Hi tingyun
I can't see either because I'm in China - however I am interested in censorship, I wouldn't mind a link to the TV show, and if possible a copy of your article.
I'm guessing it is not CCTV?
Do you think that the minority groups who run their own programs self-censor? I'm just interested because on the most basic TV subscription we get programs broadcast in minority languages. I'm wondering who does the translation to Chinese and whether that is scope for some creative writing.

tingyun
Not sure at all about censorship in dialects in local shows - I would guess you would see more government attention to say, programs airing in the West and Northwest, and little to no attention say to programs airing in, say, Canton. Also unsure about the translations to mandarin....
The two programs in the video are both mainland productions, and probably aired on some CCTV channel at some point (you might even be able to find them on the CCTV website now, they tend to have alot of these sorts available).
《倚天屠龙记》
http://video.baidu.com/tv_intro/?id=11470&page=1&word=%D2%D0%CC%EC%CD%C0%C1%FA%BC%C7%B5%CB%B3%AC%B0%E6&q=%E3%80%8A%E5%80%9A%E5%A4%A9%E5%B1%A0%E9%BE%99%E8%AE%B0%E3%80%8B27%E9%9B%86
27th episode, 11 minutes or so in (this count doesn't include a intro credits at the episode begining, may be different of a few minutes if yours includes). This is just one clip so should be easy.
《神雕侠侣》
http://video.baidu.com/tv_intro/?id=12845&page=1&word=%C9%F1%B5%F1%CF%C0%C2%C2%BB%C6%CF%FE%C3%F7%B0%E6&q=%E3%80%8A%E7%A5%9E%E9%9B%95%E4%BE%A0%E4%BE%A3%E3%80%8B
2006 mainland edition, 10th episode, 30 minutes in or so starting (this timecount includes the episode intro at the begining, may be different if yours cuts it out) (the big meeting discussing plans of resistance scene) There are five individual clips I took from that 10 minutes or so, so you'll have to pay more attention if watching the original, though the above list of changes will still appear in the order I listed.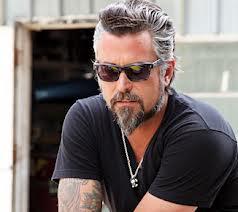 RJ
October 22, 2012, 01:14 PM
I thought you could see youtube in China now. Just not in Bizarro China? Anyway, VPN my friend. VPN. Stop wasting money on all those bakery runs and get a VPN. I sent you the article btw. Cant help with the video.