Rapproachment
I am going to do something taboo here and discuss politics. I'm justifying it based on the fact that I have a little presentation to give at Uni next next week, and your thoughts/comments are much appreciated (this is a 'contextual' Chinese unit called Modern China. Next semester I hope to start Chinese 1A :)
My presentation will centre aound the question:
"What factors brought about US/China rapproachment in February 1972"
I remember watching a documentary on this very issue once (years ago), but have seem to forgotton all of it. There has also been an interesting documentary called China: Triumph and Turmoil, hosted by Niall Ferguson, showing on SBS here in Australia which is also very interesting, should you be able to get your hands on it.
So anyway, Cpod is my first point of call in the research process, as I know there are some very knowledgeable Siniologists on here...feel free to give your thoughts/comments/opinions on the matter!
Cheers,
Waiguoren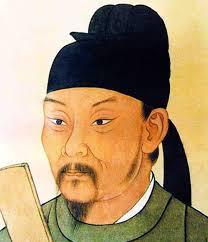 bababardwan
August 15, 2012, 09:42 PM
waiguoren,
you might find this thread interesting:
http://chinesepod.com/community/conversations/post/12285
..where poddies discussed kissingers book, etc
...hehe, looks like I recommended Laszlo's podcast there as well....