To Improve Kids' Chinese, Parents head to Asia
This article primarily discusses Americans moving to China. But the article adds more data points about what happens to your kids' Mandarin once you move back to the US.
http://online.wsj.com/article/SB10001424052702303640804577490671473322992.html?mod=WSJ_hp_us_mostpop_read#articleTabs%3Darticle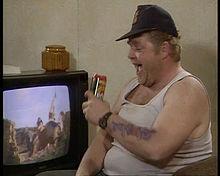 podster
June 28, 2012, 03:53 AM
I'm a little surprised that a nine-year-old (maybe she was eight when she was in China?) would be citing difficulty with tones as a challenge. I would have thought at that age that she would have picked it up unconsciously. It leads me to suspect that her curriculum was one developed with adult learners in mind. Reminds me of a comment I once came across that if we English speakers tried to teach our children English using standard teaching practices we would be exposing our children to grammar drills in the crib, etc., and they would never learn to speak. Does anyone else here have experience with early childhood Mandarin immersion?