Too many re-directs using iPhone
Is anyone else having problems connecting using an iPhone?
Until recently I could connect very well from any computer and my iPhone, but now with the iPhone I always get Message "too many re-directs" because the URL keeps switching between chinesepod.com and secure.chinesepod.com
I was told that this is a website problem at Chinesepod - is this correct?
briansinnott01
December 10, 2011, 06:20 PM
Problem solved - It was iPhone issue - Sorry Chinesepod IT staff!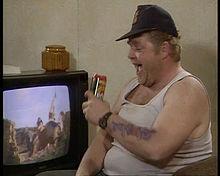 podster
is the mobile Chinesepod site available and functioning properly currently? Last I heard CPod was recommending not using it, so I have just accessed the regular site when using my iPhone.

jcheinbockel
As far as I can tell, the mobile site is working fine. It's a bit minimal, but that's normal for a mobile site.