Chinesepod and sister sites
This is a terrific site, and I've already recomended it to a few people. I also told some people to check out the related site Englishpod.com , which I just checked out briefly.
I noticed on Englishpod's Latest Lessons page that the last lesson was in March, if I'm not mistaken. Is that site still producing new content ?
Either way, I plan on telling lots of people to check out the site.

jcheinbockel
November 17, 2011, 06:18 AM
Hi,
In March, we decided to pause production on EnglishPod. We felt the lessons already available were pretty comprehensive, and that we should concentrate on what we do best: Chinese.
JC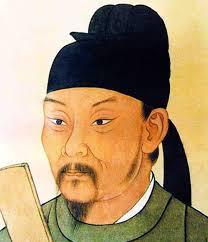 bababardwan
Sorry, but this comment doesn't sit well with me:
"and that we should concentrate on what we do best: Chinese."
...nobody does Chinese better than you guys and you know I'm a huge fan of this site and the CPod team. But the implication that the other Praxis pods were somehow inferior doesn't sit well with me. They too are awesome sites and I see them as on a par, not inferior. I presume they were less successful and conjecture it had more to do with the GFC, the rise of China and the greater perceived utility of Chinese/ability to pay for a subscription [perhaps Chinese also has a stronger business customer following subscribing to the more expensive subscriptions like executive]. The poddies that used those sites also seemed to be huge fans, so I can only conclude it's a numbers thing. Such a shame those sites are so quiet now.

jcheinbockel
Of course numbers were a factor in the decision, but that boils down to an important point you made: Chinese is what we do best. ChinesePod is a really unique product with a passionate, enthusiastic base.
We're proud of what we have done with the other Pods- I spend time every week reviewing lessons in ItalianPod. And as good as the RomancePods are, with their own devoted, passionate fans, ultimately we decided that going forward concentrating on ChinesePod is a better educational opportunity, and that we could better devote our resources to Chinese.
Since March, we launched a Korean mirror and started introducing new study packages, all while continuing to produce quality lessons. There's more in the pipeline to look forward to, as well.
jecarey81
December 08, 2011, 07:37 AM
I've said it before when I renewed, but I would gladly pay for a PortuguesePod or JapanesePod. Just something to think about.