An idiot abroad in China
Sorry, it's youtube.
http://www.youtube.com/watch?v=vPA6-E0b15k
bodawei
July 04, 2011, 03:46 PM
I can't see this Baba - is it Karl Pilkington watching his interpreter/driver at the next table eating his noodles?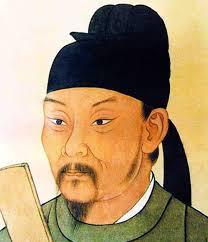 bababardwan
It's Karl Pilkington but not that scene. It's a "best of China". The first scene is calligraphy and he's trying to "get them to understand" "Karl" and not understanding the transliteration thing. The scene after that is Kung Fu and he tries the breaking a metal bar over his head, and then there's a massage scene.
bodawei
Ah, I'm pretty sure I have seen all those scenes (because I remember # one and # three so I guess I have seen # two). These little vignettes appeal to me greatly - they include things that I also think are very funny, and I thought they were funny before 'The Idiot Abroad' found them. So I would say they are keenly observed, not that I expect everyone to have my sense of humour.
it just occurred to me that in China, exaggeration is not required to make a foreigner (like me) laugh.. actually that massage is not funny,, it really hurts. Now see on another thread Jenny Zhu described it as 'leisure' but I have never seen that; unless she is talking about watching DVDs sipping tea after the pain has stopped.