A China of Many Tongues-Singapore Hokkien Video
This is hilarious: I grew up in Singapore and my Hokkien is so rusty I can barely keep up with the dialogue. But the subtitle providers are really culturally sensitive. The lady makes reference to the "Ang Mo", which in the English subtitle is translated as "Caucasians", and Chinese subtitle as "外國人". Putonghua wàiguórén.
Well "Ang Mo" is Hokkien short for "Ang Mo Kiu", 紅毛鬼, Red-Hair-Demon, which is the, you'd think, derogatory term we'd use in the olden days, even to their faces!!. I guess we still do!! (but to write down the words紅毛鬼 in full view would be too much!!?....er, better write外國人)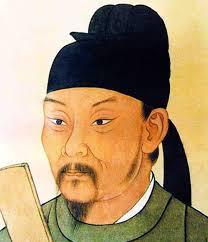 bababardwan
July 01, 2011, 12:28 PM
Did you mean to provide a link to a video mate?..or have I missed something?
sclim
Oh, I thought all poddies got the weekly poddie e-mails -- or is it considered poddie-spam and I didn't know. This was a double weekly series called "A China of Many Tongues", and part 2 was a review of the many different dialects in the Northern, Wu, Min, Yue and Hakka families of Chinese dialects. For dessert, they provided a list of links to videos of monologues/dialogues in different dialects, including the above mentioned clip from Singapore where the script drifts through Hokkien, Bejinghua, English, Malay, and I think even Cantonese, sometimes changing twice within the same sentence!! I don't know how you'd go about getting back issues if you weren't on the "send" list initially. Beyond my tech ability!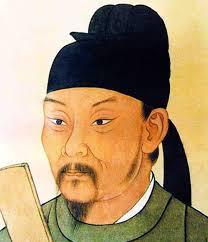 bababardwan
oh, I didn't realise. No I haven't been getting anything....I didn't know about it. I wouldn't consider it spam and haven't blocked anything. This always happens when something new is introduced. It would be good if the default was set to receiving new things and you could opt out rather than having to find out about something and opting in.
sclim
I checked back my emails. I think I started getting them back over a year ago when I signed up for the freebie series, but never renewed (or paid). They kept on sending letters with tidbits of "Chinesepodia". together with End of Summer Discount Deals, End of Fall Discount Deals, End of Year Discount Deals, Groundhog Day Discount Deals (OK, I made that one up), and somewhere along the line the e-mails became "Newsletters" and were labelled as a new idea. But I finally signed on as a paid subscriber, and they didn't seem to have a way of linking this fact to not needing to send me Deals. But I don't mind -- the newsletters are really interesting. In April there was an article about Tomb Sweeping Day and a melancholy Tang Dynasty Poem about 清明. It was exquisite. Perhaps you can write to the management with this information, incomplete as it is, and request to be put on the list. Or, as it is also labelled "The Official ChinesePod Blog" perhaps it can be found somewhere at ChinesePod.Com???