Foreigners fuel obesity epidemic in China
That's my headline; I might have been a sub-editor.
Tonight we took Chinese friends to a hot pot restaurant and as the hot pot was brought to the table the owner said to the Chinese friends (as though we weren't there) 'these foreigners come to my restaurant a lot, bringing Chinese people, so I am putting in extra meat.'
Okay, first, 'come here a lot' is an exaggeration - I have been there maybe 7 or 8 times.. 10 tops.
The thing is, meat does make you fat. And while I am not too impressed with the added meat, the Chinese friends are. They want to go back to the restaurant.
The friends have just come back from a trip to the US - conversation turned to how fat Americans are, and how much they eat at a sitting. I wonder if Chinese people don't eat more, but a diet low in animal fats keeps the average Chinese person nice and slim. With all this meat they are now eating, anything could happen.. and I might be partly responsible!
bodawei
April 23, 2011, 03:21 PM
Oh, and even though we 'took' the friends to the restaurant, there was the usual wrestle on the floor at the end before the other bloke paid for the meal. Not only are we fueling an obesity epidemic, we are not even paying for the food!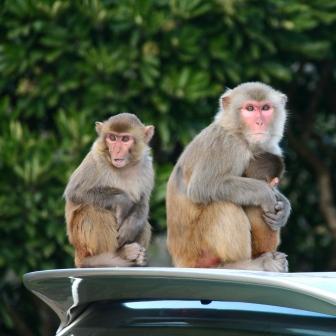 cinnamonfern
Hahahahaha. Oh dear. Maybe it's late, but that was really funny.
I was wondering how my young female Asian friends stay ridiculously slender. These were my observations.
1) They eat really, really, really slowly. Take a tiny piece of celery. Put it in your mouth. Put down your chopsticks. Chew verrrrry slooowwwwly. Pick up your chopsticks. Take another tiny piece of cucumber. Put it in your mouth. Put down your chopsticks. Chew Chew Chew. This naturally means you will be eating less.
2) This was in north China - home of mantou. They would take a piece and tear it in half. That is all that they would eat - they don't take any more. (I unfortunately love mantou and cannot eat just half - but my eating a lot of it made the mom really happy.)
3) They didn't eat much meat - mainly just the vegetables in the dishes. Also the dishes didn't have much meat in them anyway.
4) There isn't really much if any candy or chocolate. So less sugar and less fat. (But there are tasty tiny oranges. I want a tree of these things in the U.S.)
5) The girls generally didn't drink the alcohol.
We eat too much and too fast and all the wrong things in the west. In the U.S. we eat like we were all still farmers when we aren't a quarter as active. Bad combo.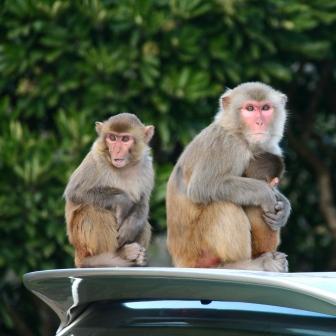 cinnamonfern
Oh, forgot to mention that we didn't use plates. We might have had a bowl for porridge, but generally you just eat directly from the dishes and use your mantou if you need a place to rest your food or catch a drip. I imagine that helps too. :)
bodawei
'dishes didn't have much meat in them'
Yeah, sometimes it is a job to find the meat (it is the little flecks of dark matter.) But if you eat with a vegetarian they can smell the meat before they see it. "Aaaah! That 'vegetable' dish has MEAT in it." ("Where? where?" I ask.)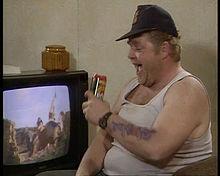 podster
April 23, 2011, 04:01 PM
Maybe reading The Atkins Diet will ease your conscience. I think many Asians had already come to the conclusion that it is the rice, not the meat, that makes you fat. That said, I'm with you on restricting the animal fat intake. Brown rice, anyone?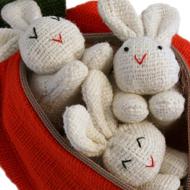 kimiik
April 23, 2011, 08:47 PM
The main difference is not the quality of the food but the size of the plate (the size of the portion).
Try to put a typical american meal on a coffee plate. ;o)