An attempt at a "naive" character dictionary (字典)
There are a number of online dictionaries that one can use to look up Chinese characters that are in electronic form, but it is not so easy if you see a character printed somewhere and you don't have background in Chinese caligraphy (e.g. were raised Chinese). Traditional printed dictionaries require that you count strokes or expect you to be able to guess what radical a character might be classified under. You can attempt to trace the character on the screen of an e-dict, but ones with this capability are somewhat expensive, they are timed for use by someone who is facile at writing Chinese characters, and their character recognition algorithms often rely on stroke order.
I have attempted to create a Web page that allows one to look up Simplified Chinese characters only based on the fact that they contain certain distinguishing shapes, and unlike traditional radical dictionaries, you can start from any distinguishing shape that is in the character and still find it.
What I don't know is whether or not this page will actually help anyone in the way that I hoped. So, if some of you, my fellow Cpod users, want to give it a try and let me know what you think, I would be delighted. (http://huamake.com/baseindex.htm)
I should give a couple credits. Fellow Cpod user Baomingguang his given me some very helpful ideas and feedback off-line. Character definition and pronunciation data is from ccedict (a.k.a. mdgb).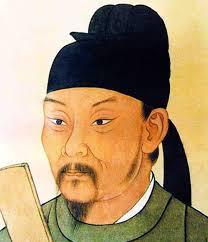 bababardwan
November 06, 2010, 10:55 PM
wow, this sounds really interesting. I agree with the guessing which one is the radical part. I have also wondered why you can't look up using any of the component parts before also. Look forward to giving this a go. In the interim, I'm curious when you say:
they are timed for use by someone who is facile at writing Chinese characters
..what you mean by "timed"? Are you saying you only have a certain amount of time to draw the character? I have never encountered this particular problem.
daniel70
November 07, 2010, 02:06 AM
Very groovy. For the character 语, I can click a dot, and see 讠, and find it in that list.
When i look at 语, the three groupings of strokes jump out at me. With your database, would it be possible to click dot and grab 讠, then click 二 and grab 五, then click and grab 口 ... (by grab I mean to indicate to the system that this bit is a part of my target character), and thus specify the desired character in chunks. One of the problems I have, when looking through a list of characters is trying to keep the three or four groupings in mind while I'm scanning. My short term memory fails me and I find it quite difficult. It would be great if the dictionary could remember the chunks for me.
I see that your page for 语 lists all the bits with plenty of redundency. If I could say "I'll have a 讠五 and a 口" or even "words,five,mouth" and get a short list with 语 included that would be great.
Do you attach english keys to your components?

Anyway, cool stuff.