Chinese Accents & Thank you!
I just have to say how much I love Chinesepod. After listening to the podcasts for over two years (just started Intermediate lessons), I was finally able to make a trip into China by myself. I think my Chinese friend I visited thinks I'm hopeless because I can't carry on a conversation, but at least I can ask questions and get around. And that's pretty amazing since I've never had a class and only the premium level lessons! And no one has had trouble understanding me - which I believe is entirely due to all the listening practice leading to fairly good pronunciation. Because it is definitely not because I have good grammar. :P
One thing I wasn't prepared for here is all the different accents! I'm traveling from Xiamen -> Huangshan -> Hangzhou (here now) -> Beijing -> Tianjin, and everyplace I need to readjust. I only wish I was here longer because I think I could catch on in time. The minicab driver on the way to Huangshan asked me if America also has "san". "San"...? No idea. It took me a minute to realize he was asking if America also has "shan" - mountains. :)

xiao_liang
October 11, 2010, 12:50 PM
Wow, that's quite some trip - how fun! How far are you through it, or is it already over?
I think I'm in the same situation, although with worse Chinese :-p Conversation will be impossible, but I can do functional (just about!). Going on 22nd October.
Let us know how the rest of your trip goes! And photos! :)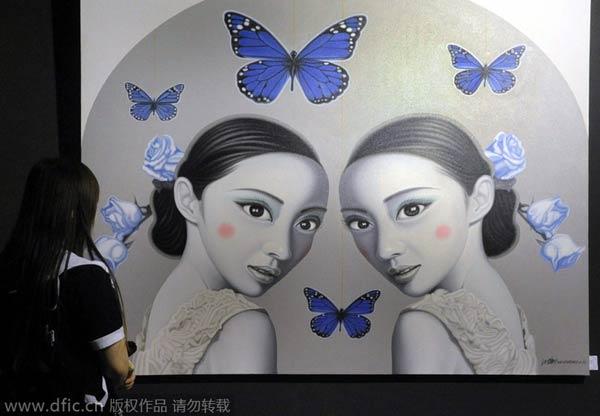 suxiaoya
I'm sure you'll be great, xiao_liang. Let us know how you get on, too! Lots of photos, please :-)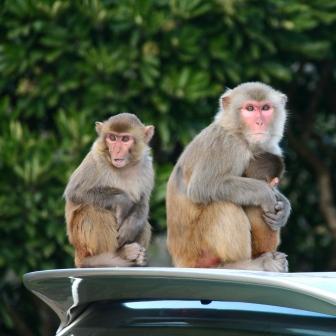 cinnamonfern
I agree! Let us know how your trip went!
My trip was fantastic! I met a lot of interesting people and tried a lot of interesting and unusual foods (especially in Xiamen). The worst food I had was as part of the English-speaking tour group of the Great Wall and Ming tombs - nasty, cold westernized Chinese exactly like we have in small-town U.S. Deep-fried sweet and sour chicken, really? But I learned a lot about the history from our guide, which made the tour worth it.
The best restaurant that I found on my own was this super busy tiny restaurant near my hostel in Beijing. It was so busy that they split up groups and sat them where there were empty seats. So halfway through my meal I ended up sitting with a Chinese guy, while his wife was at the other table with some construction workers. I ordered 宫保鸡丁(Gongbao Jiding - Kung Pao chicken). It had no peanuts and wasn't spicy, but it was hot and very, very good.
But I'm definitely glad to be back in Hong Kong. I'll be posting photos of my trip after I've had a chance to sort through them and pull out some good ones.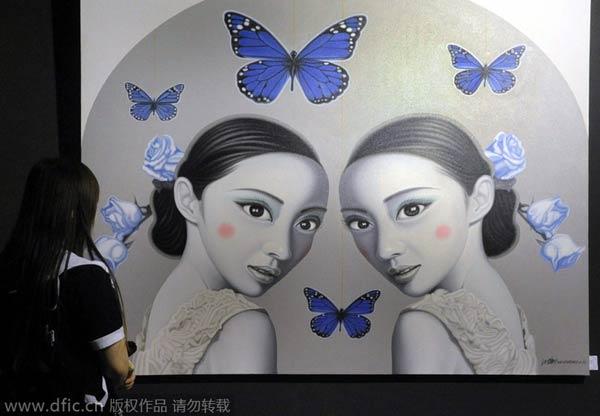 suxiaoya
October 12, 2010, 07:12 AM
That's a fantastic achievement - congratulations, cinnamonfern!!
It must feel pretty awesome to put into practice everything you've worked on for two years and more. Really hope that inspires you further!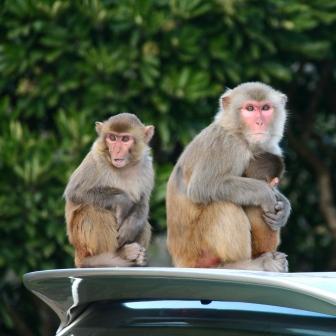 cinnamonfern
Thanks! I sometimes get discouraged that I'm not farther along than I am, but I just remember where I've come from. Eventually I'll be able to have a conversation in Chinese! :)

jen_not_jenny
October 12, 2010, 07:33 AM
Very well done, indeed cinnamonfern! I know what you mean about the different accents. In fact, I think anyone who has traveled around China can sympathize. It is really very difficult to adjust as you move from place to place. Practice practice practice and tons of listening is what will help. Try to keep in mind some of the "problem sounds" for native speakers of certain areas...the line between /s/ and /sh/; /z/ and /zh/ can be very blurry; a LOT of native speakers seem to have difficulty with the distinction between and ending /n/ and an ending /ng/, folks from Hunan have a hard time with /h/, which comes out /f/ and /n/, which comes out /l/ (The first time I had a taxi driver from Hunan, I asked where he was from and then spent a good 30 minutes poring over a map of China searching for the elusive province of Fulan)....and just guess, as you successfully did with your driver in Huangshan! Oh, and celebrate those small victories!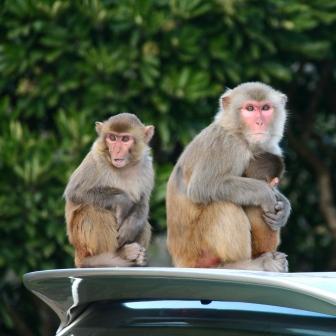 cinnamonfern
Haha - that's a great story! I've worked with a lot of people from China, and it is interesting that they also carry those pronunciation habits into English. A friend of mine from southern China also had issues with /l/ and /n/ and we have so many stories of things that he'd said in English that were very, very funny because of the transposition of those sounds.
bweedin
Glad you enjoyed your trip. Anyway, I've preached about this many times how in listening comprehension of Mandarin the tones are often way more important than the actual pronunciation when traveling around China, now you've learned this first hand!
bodawei
Hi jen_not_jenny
Do you happen to know if there is a comprehensive reference for accent differences, nation-wide? I have about 100 students in three classes and while I have been aware that many of them are 'not from here' I had this quantified today - one major I teach has just five students out of 55 from my city, < 10% of the total. My students come from all over the country and I would love to understand their accents better. (I'd also like to know why so many Kunming kids leave the city to study but that is another matter.) The main origins outside the province I'd like to know about are 东北, Tianjin, Shandong, Zhejiang, Fujian, Hebei, Henan, Hunan, Shanxi, Sichuan. Actually now I have written in down I can see it is a big ask. But if you happen to know of something ...?