Flashcards
I've started to use Anki, and I was wondering how other people make flashcards because I'm trying to be more efficient with them to maximize my study time.
The characters make it much more difficult to make flashcards than, say, Spanish, since you have three related things (characters, pinyin, english) instead of two. It's also hard to use pinyin flashcards because Chinese has so many homophones (e.g. is wan3 bowl or evening?) which is only getting worse the more I learn. Adding two things to one side makes it difficult, like if the hanzi and pinyin is on one side, it makes it easy to recognize characters I might otherwise not have known.
If anyone else would like to share their flashcard system, I'd appreciate it.
joshuapetering105
May 12, 2015, 07:03 AM
I use ANKI.
On the front of the card I have the sentence in characters (most of my sentences come from cpod)
On the back of the sentence I have the Pinyin and English translation.
(So I am using the flashcards to improve my reading of Chinese characters).
I think you've got this backwards, use the pinyin to help you learn the pronunciation of Characters, its all about learning the characters . If you persist with making flashcards with pinyin on the front I think its going to lead to problems in the future.
You want to be learning to read 汉字.
On the topic of flash cards, for the last 6 moths I've been using Skritter, and any lessons I study on Cpod, the vocab can be exported super easy to skritter. This is an amazing combo, I'm sure not many people know about how to combine these, but it has improved my reading, writing, and tone understanding so much! (But it's mostly just for individual words) (I still use ANKI for sentences)
If you give me some more information about how many Chinese characters you can read, I can give you some more specific information.
Regards, Josh
inspectormustache
May 12, 2015, 04:50 PM
I use Anki as well. There's also a great plugin called "Chinese Support" which, for me, is absolutely essential in creating Chinese flashcards.
Also, I'd recommend creating a card template which helps you study the way you feel is most effective for you. For example, the one I've come up with creates two cards: One with the Hanzi on the front and translation, Pinyin, measure word (where applicable), a sound file with the pronunciation, an example sentence and additional information on the back. The other one has the translation on the front and then all that other stuff on the back.
For just studying characters, I've created a separate deck. Since I'm doing the Heisig method, I've created a card for every character and used the "type"-tag so it checks the character I put in against the correct one. I use the handwriting input method of Google's pinyin keyboard on my phone to enter characters.
From time to time I still make small changes to the cards like adding a field for traditional characters but all in all I'm pretty content with the way it is.
cjcastor
Thanks, I like your idea of including the measure word on the back. Welp, looks like it's time to completely remake my cards and start over. :-)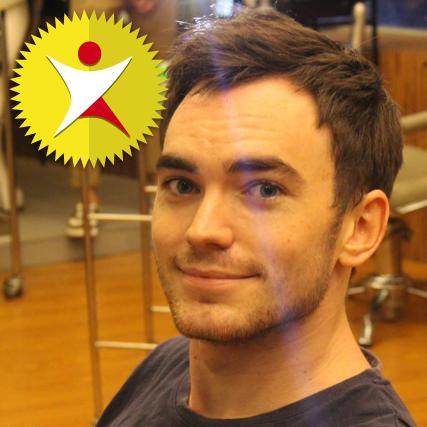 Gwilym-ChinesePod
If you use a add on like ChineseSupport or Pinyin toolkit, it should scan through your cards and auto add MW(measure words), Audio, Pinyin etc etc. I put a shared deck on Anki a while back for 100 household words which should give you an idea of the template I use to study.